Singing training with Kathleen Connell
Learn the right techniques to confidently sing a range of styles
What to expect in a lesson
First, Kathleen assesses where you and your voice are at, any vocal problems to work on, and your singing goals. Then, she creates your individualised program for how to get you there. Using the latest singing methods, Kathleen helps you:
Achieve flexible breathing technique and good posture
Transition between head and chest voice
Build resonance
Gain pitch accuracy
Extend your vocal range
Choose songs that meet your needs and suit your voice
Tackle nerves and performance anxiety
Repair poor singing habits
Tell stories through song
Most singing lessons start with breathing technique and vocal exercises, then working on your chosen repertoire.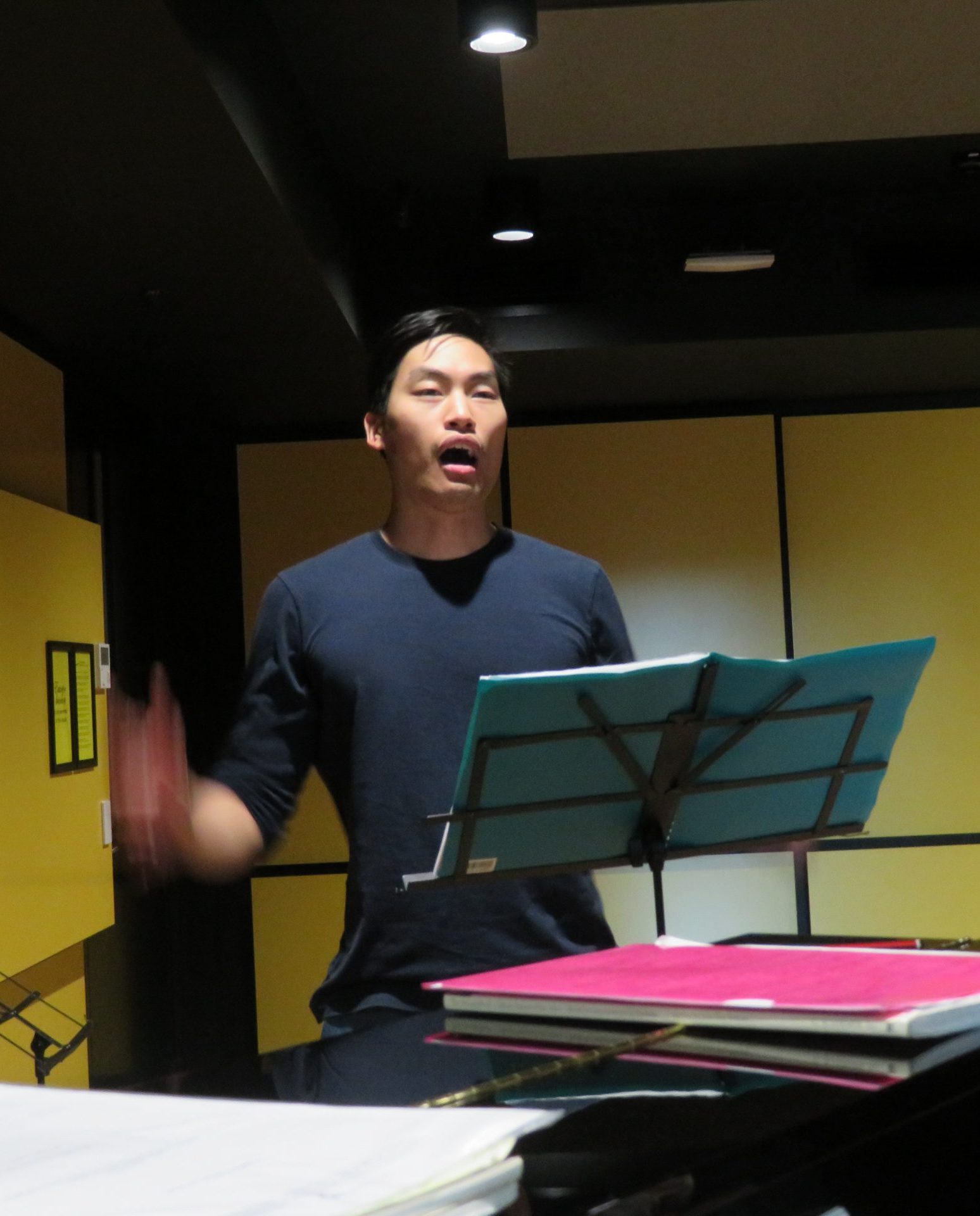 Studio and online singing programs
Flexible learning with face-to-face and online singing lessons.
Whether you're starting out or more advanced, choose from 4 training packages from single classes to 5 and 10-week blocks.
Singing exams
Kathleen supports your singing studies for HSC, AMEB and International Exam Systems, from sight reading, graded exercises and aural skills, to repertoire and general knowledge.
Learn performance skills
Kathleen coaches you to be a better performer. Explore how to hold an audience, inhabit a character and work with an accompanist. Hone your skills at our 2 studio concerts each year.
"I have learnt how breath is controlled and how to work with an accompanist as a collaborator. The most significant moment I noticed an improvement in my voice and performance was at Kathleen's Studio Concert. I have gained true confidence as a singer."

"I have learnt so much about my voice. I can notice myself improving every lesson."

"With Kathleen's guidance, I solved technical issues and my repertoire grew. I needed a slow, purposeful direction to improving my singing and Kathleen provides this."

"From the very first lesson, I felt Kathleen would be able to get my singing going and I have continued my lessons because I'm confident she is helping me. I understand so much about singing because Kathleen gives not only tools for musical and tonal improvement, but also how your body works when singing."

"Kathleen is a wonderful teacher; she can identify and explain clearly which muscles you need to relax or how to change your breathing to get that clear, steady sound you're looking for. Kathleen also provides recordings of the accompaniment, so I can sing along without lag, and it's helped me get better at keeping pitch unaccompanied rather than relying on singing with the piano."

"Training with Kathleen, I learnt to shape the physical aspects of my voice through vocal 'register stretching' exercises. Now, I sing some advanced repertoire with a prestigious choral group."