If you've been involved in my singing studio in Sydney, you would know how excited I was with the studio concert at the Flute Tree and the Woodwind Group last month.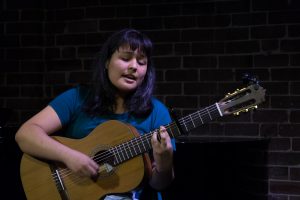 I hold these regular events because I believe studio concerts build confidence and help my students to become better singers. For some, it's a place to take risks and learn the skills to connect with the audience; for others it's the culmination of their goal after weeks of singing lessons, preparing song choices and performance planning.
"Singing is a skill and activity that doesn't make sense if you only do it for yourself, because it's meant to be shared, said studio singer Kerrie Smit, before the concert. "While it's peaceful and personal to sing on your own, performance is what it's all about. My lessons, leading to concerts, help me make the vital connection with an audience".
If you find the idea of singing in studio concerts or public daunting, you're not alone. Try this tip.
Choose a favourite singer, and watch them perform. List what you like about their performance.
How they use their hands?

Are their eyes in contact with the audience?

Are the nonverbal messages in balance with the narrative of the song?

Are they confident, but allow the vulnerabilities in the song to come through their performance?

How does that affect you?

Think about your next performance and decide what you want the audience to take away.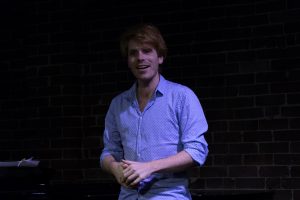 Studio concerts are a chance to learn about these performance skills and help you build confidence? Understanding how to match the story of the song to the movements of your hands and your body is one of our goals as performers. Letting yourself and the audience into the heart of the song is our purpose. With attention and guidance you can build these skills.
Author:
Kathleen Connell is a Sydney-based singing teacher and vocal coach who trains both aspiring and accomplished singers in technique and vocal skills. She is an active member of ANATS, a writer and PhD candidate at Griffith University.