How performing in our studio concert can improve your singing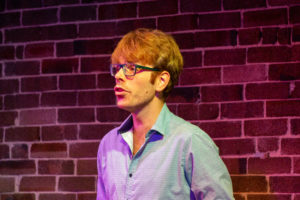 One of the most thrilling things for me as a singing teacher is seeing the progress my students make, in their singing technique and performance. The positive response of the singing students themselves, and our audience, is further reward for the hard work we put in during the year.
That's why we hold two concerts each year – in winter and summer. I believe that regularly acknowledging and celebrating your achievements is important to learning and improving. It spurs you on to develop your vocal abilities, song interpretation and performing even more. 
It's also one part of the process of learning that in last month's blog we discovered is crucial to developing a better functioning brain. 
Group learning and performance makes you work better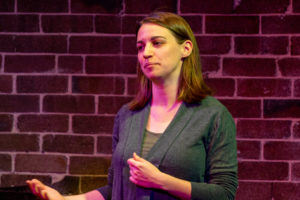 Learning by yourself brings its own satisfaction and benefits, helping you build and store resilience – to push through mistakes and poor performances, to learn from them and improve.
But when you rehearse and perform in a group, you're strengthening behaviours such as responsibility, ownership and accountability – because you don't want to let your team, or yourself, down! This in turn builds your cognitive strength, social capabilities and organisational skills. 
Then, of course, there's the sheer fun of organising, rehearsing for and participating in an event! Which is exactly what my students experienced with our recent end-of-year studio concert.
Working together on a common goal
These events show how bringing together group and individual dynamics in the one showcase of talent is exhilarating – for those on stage and in the audience. 
This year's concert was truly a group event, involving myself, the students, and our accompanist Alison, together with some audience participation.
In rehearsals the week before, we had some moments of tension and triumph as Alison helped singers work on their songs. This involved listening to the layers of the accompaniment, the melody line, beat patterns and the general expression and interpretation. This was creative collaboration at its best and the results were terrific on the day.  
Our regular venue, The Woodwind Studio, was full of friends and family, keen to support the singers. One or two students really shone, after their year of hard work on their technique and general confidence. Other singers performed better than they expected, while some were just pleased to be in the concert, singing from memory and enjoying the experience of performing in public. 
Getting the audience in on the act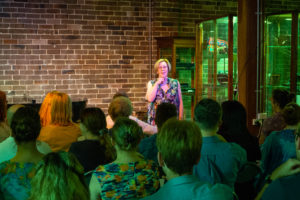 This year, we engaged the audience more, which was a great success.
At the beginning of the concert, I got everyone involved in two vocal warm-ups, as singers would do in their lesson. We also held a Q&A, with some questions students had written down, on something they've always wanted to ask about singing. Audience members pulled a question from a box, read it out and I answered it on the spot. A novel idea that was well received.
During afternoon tea, everyone was invited to sing a well-known song, the Skye Boat Song. We worked out harmonies on the fly, and the large group stayed together with both song parts.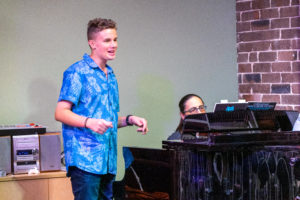 This experience showed the participants that anyone who wants to sing can! 
One of the reasons you learn to sing is to perform: there's nothing like feeling the rush of adrenaline in rehearsals leading up to the day, pushing through the stage fright, and dealing with anything unexpected during your performance. The best part? Accepting the applause, praise and support from your peers, the audience… and your teacher!
Are singing and performance on your 'to do' list for 2020? Find out how to develop your vocal craft with singing tuition by Kathleen Connell. Get in touch to find out more.
Author: Kathleen Connell is a Sydney-based singing teacher and vocal coach who trains both aspiring and accomplished singers in technique and vocal skills. She is an active member of ANATS, a writer and PhD candidate at Griffith University.